Learn the Basics of STEM
with Our FREE Resources
Engaging Summer STEM Resources
Compiled by STEM-apalooza!®
Summer STEM for Kids - Little Bins for Little Hands (K-5)
If you are secretly wondering how in the world you are going to keep the kids busy (but not too busy) this summer,  look no further! Kids need free time to explore, but with 90 days of summer, 90-degree temps, you might want to check out some of the great science and STEM activities here.  Science for kids never sounded so good with these great summer STEM activities!
31 Summer STEM Activities to Practice Math & Science Skills - Waterford.org (K-5)
These fun and easy STEM activities are a great way to keep kids practicing their math and science skills over the summer break. Whether your child is interested in learning more about addition or subtraction, chemistry, engineering, or other topics, these activities are sure to delight your little scientist as they explore the world around them.
Finish Summer with These FREE, Online STEM Resources - TryEngineering.org (K-6)
How can you make the best of the months of summer during the global COVID-19 pandemic? In-person STEM camps may continue to be closed, but you can still have fun learning about science and technology through a whole bunch of FREE online resources. Pick from any of these FREE, super cool, super fun STEM activities: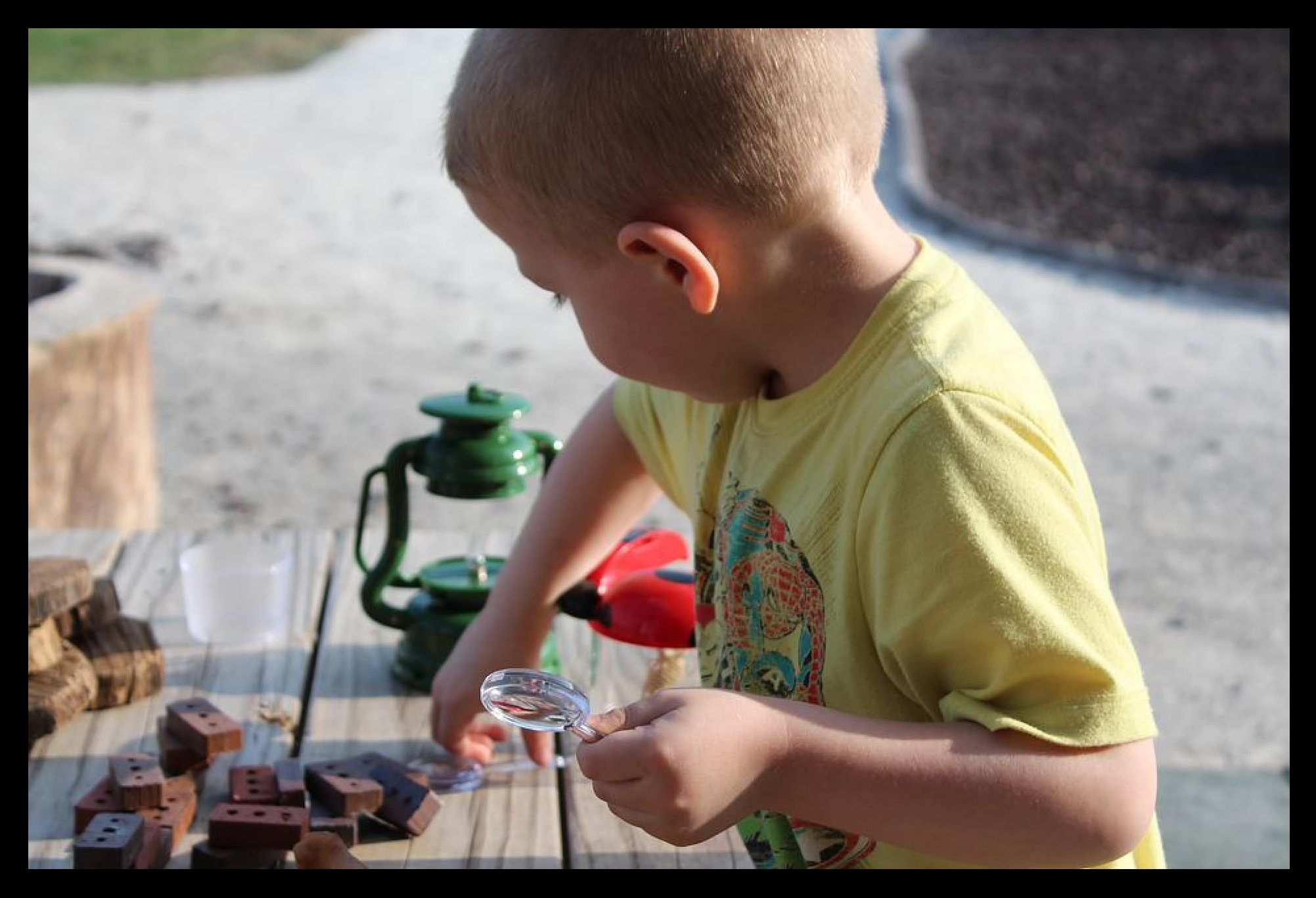 Learn the Basics of STEM
with Our FREE Resources
Compiled by STEM-apalooza!®
7 Hands-On Winter STEM Activities for the Classroom or Home - The Learning Hypothesis (K-5)
It may be quite cold where you are, but don't let the weather and the winter blahs keep you from jumping into some great STEM activities with your students. Here are 7 great winter STEM activities to get the most resistant learner (and adult) on board!
Animals in Winter: FREE Resources, FREE Activities, & Great Books for Read-Alouds - LM Tree (PreK-2)
It finally feels like winter with cold winds from the north blowing and temperatures dropping. What a great time to teach students about what animals do in winter! You'll discover many great resources to check out here!
200 Winter Science Activities for Kids - iGameMom (K-6)
Discover great winter science activities for kids with ice, snow, cold, or just something to do in the kitchen and science sensory activities. This is a wonderful STEM resource for classroom teachers, homeschool families, or parents and others looking for after-school program curriculum.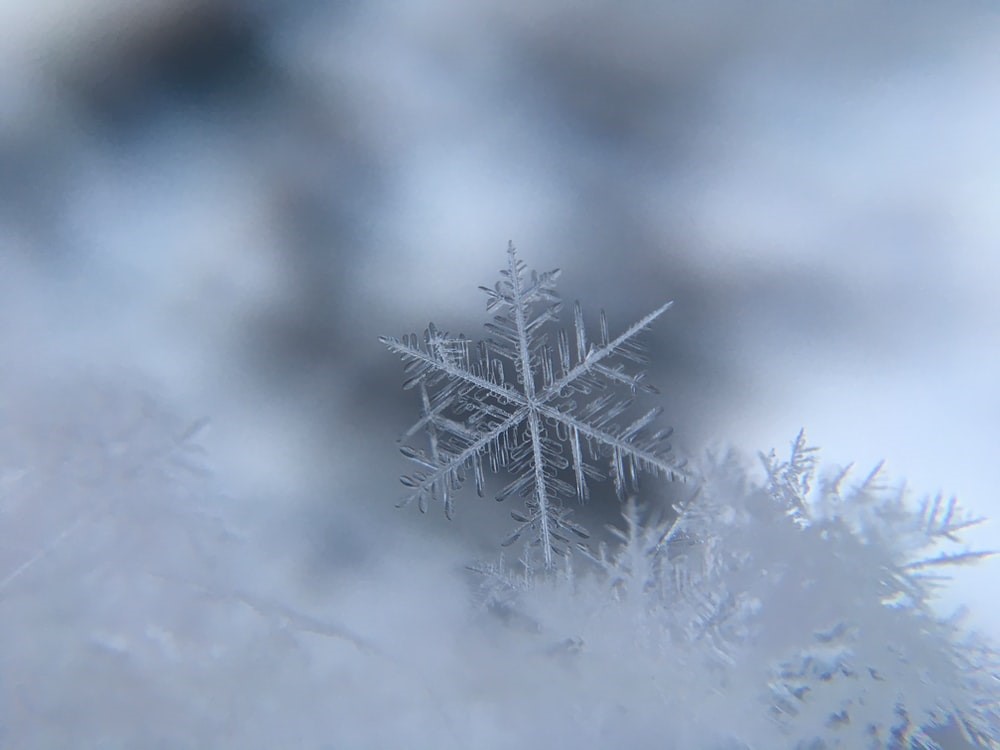 The Mitten--FREE Unit! - DeeDee Wills, Mrs. Wills' Kindergarten (PreK & K)
The Mitten by Jan Brett is a winter favorite for children in kindergarten (and for others, too). Combine literacy, STEM, and the arts, too (STEAM)! Grab this 5-day lesson plan with a STEM activity, centers and so much more... for FREE!
FREE STEM Websites for Grades 6-12: Upper Level and High School - Learn in Color (Gr. 6-12)
Check out these FREE STEM websites for kids: science, technology, engineering, and mathematics. They are designed for grades 6-12 and can be implemented in any season---even during the winter! As technology is ruling our society, STEM has been growing over the past few years and computers are more important than ever. These FREE STEM websites can help enhance learning!
Winter STEM Challenges! - Vivify, LLC (Gr. K-8)
Searching for some winter-themed STEM challenges for those last days of December? Engineering challenges are the perfect way to channel the high energy of students before the holidays. Students can pop frozen bubbles, make fake snow. Design a new sleigh for Santa or build a wrapping paper bridge!
Learn the Basics of STEM
with Our FREE Resources
Compiled by STEM-apalooza!®
Have you thought about bringing the fall season into your STEM lessons? Here are some wonderful, autumn-themed science projects, early-finisher activities, and a few other seasonal STEM must-haves just for you and your students of ages 3-14!
Crystal Pumpkin Borax Science Experiment (5 Little Pumpkins) (Pre K-1) by Little Bins, Little Hands
This salt crystal and pumpkins science experiment is a classroom-friendly science activity that can be combined with the famous seasonal rhyme of the Five Little Pumpkins while teaching the basics of crystals and evaporation to young students.
Halloween Science Activities and Experiments (ALL Ages) by Little Bins, Little Hands
Halloween + science = AWESOME Halloween science experiments and STEM projects! Discover some easy Halloween experiments here, using simple supplies to make creative STEM projects for all ages. When you aren't out pumpkin picking and cider donut eating this fall, try out a couple of our Halloween science activities.
Halloween STEM Activities Your Students Will LOVE! (Some FREE) by Meredith, STEM Activities for Kids
Grab and sustain your students' attention with these seasonal STEM activities they'll enjoy AND remember!
31 Fun and Spooky Halloween STEM Activities (ALL Ages) by Little Bins, Little Hands
Countdown to Halloween with these 31 days of Halloween STEM activities for the month of October! Enjoy these Halloween STEM ideas with your students---while learning important science concepts!
Halloween STEM Activities for Middle School (Gr. 5-9) by Grace Pisano, Study.com
This resource will incorporate science, technology, engineering, or mathematics activities into your middle school classes. Students will be inspired to learn by connecting academic concepts to the Halloween holiday.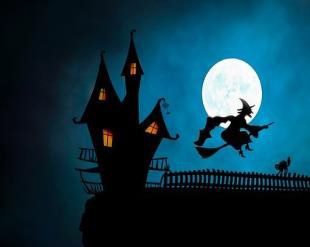 15 Spooky STEM Challenges for Halloween (Pre K-8) by Project Learning Tree
This curated list of Halloween-themed STEM activities will give you some easy and productive ways to make the fall holiday part of your curriculum, whether you're teaching preschool, kindergarten, third, or even eighth grade.
31 Days of Halloween STEM Activities and Projects (ALL Ages) by Shelley, Steam Powered Family
Here is a month of Halloween STEM activities to help you count down to Halloween. Whether you are at home or celebrating in the classroom, we have activities for all ages.
20 Halloween Ideas for Spooky Science FUN! (ALL Ages) by Science Buddies
These science and engineering projects, activities, and lessons tie in with Halloween and can make for great classroom, home, independent science, technology, engineering, and math (STEM) learning opportunities. With a bit of trick-or-treat-inspired thinking, teachers can plan great Halloween-themed activities for science class!
10 Pumpkin Science Activities (Some FREE) by Christopher Olson, Education to the CORE
Here's an opportunity to bring fall into your classroom with 10 Pumpkin Science Activities!
Spooky Season Must-Haves for Teachers (Some FREE) by Korryna Sanchez, Education to the CORE
This is a great collection of STEM resources to use throughout October or the fall season. Kids will love the hands-on activities included that will help them retain the underlying scientific principles they need to learn.
Introductory STEM Resources for Homeschooling Families
Compiled by STEM-apalooza!®
Teaching STEM in Homeschool in 2021 From Homeschool.com and Study.com
STEM has become a major buzzword in education over the last decade, and it's now a big part of homeschooling curriculums. So, what does STEM stand for? STEM is the umbrella term for science, technology, engineering, and mathematics. Integrating it into your child's studies is a fantastic way to set them up for future success. In this post, you'll discover STEM resources and activities you can implement in each level from elementary to high school.
Which STEM Curriculum Should I Use for Homeschooling?
Many homeschool families are unsure of what STEM curriculum to use. Which ones will benefit their kids most and prepare them for life in our techie world? Here are a few options to explore. Each teaches 21st-century learners in the ways they learn best and will be a great addition to your homeschool plans.
7 Best STEM Homeschool Curriculum in 2021 by James, ATutor
Here is a collection of some of the top STEM homeschool curricula in 2021. Should a curriculum be too complex, or do you want to incorporate other STEM elements into your homeschooling program? Consider supplementing it with other resources like STEM subscription boxes and/or STEM toys, puzzles, and games.
NSTA - National Science Teaching Association
Transform your teaching with the latest STEM teaching resources and more for K-12 and beyond. It provides lesson plans, journals, FREE resources, etc. (many resources are accessible without a membership).
STEM: Science, Technology, Engineering, Math (30+ Resources) From Edutopia
Explore ways to use STEM lessons and approaches to help students practice cross-disciplinary thinking and build skills in science, technology, engineering, and math.
Prodigy Math
This math program is used by many school districts and provides FREE video game-style math learning.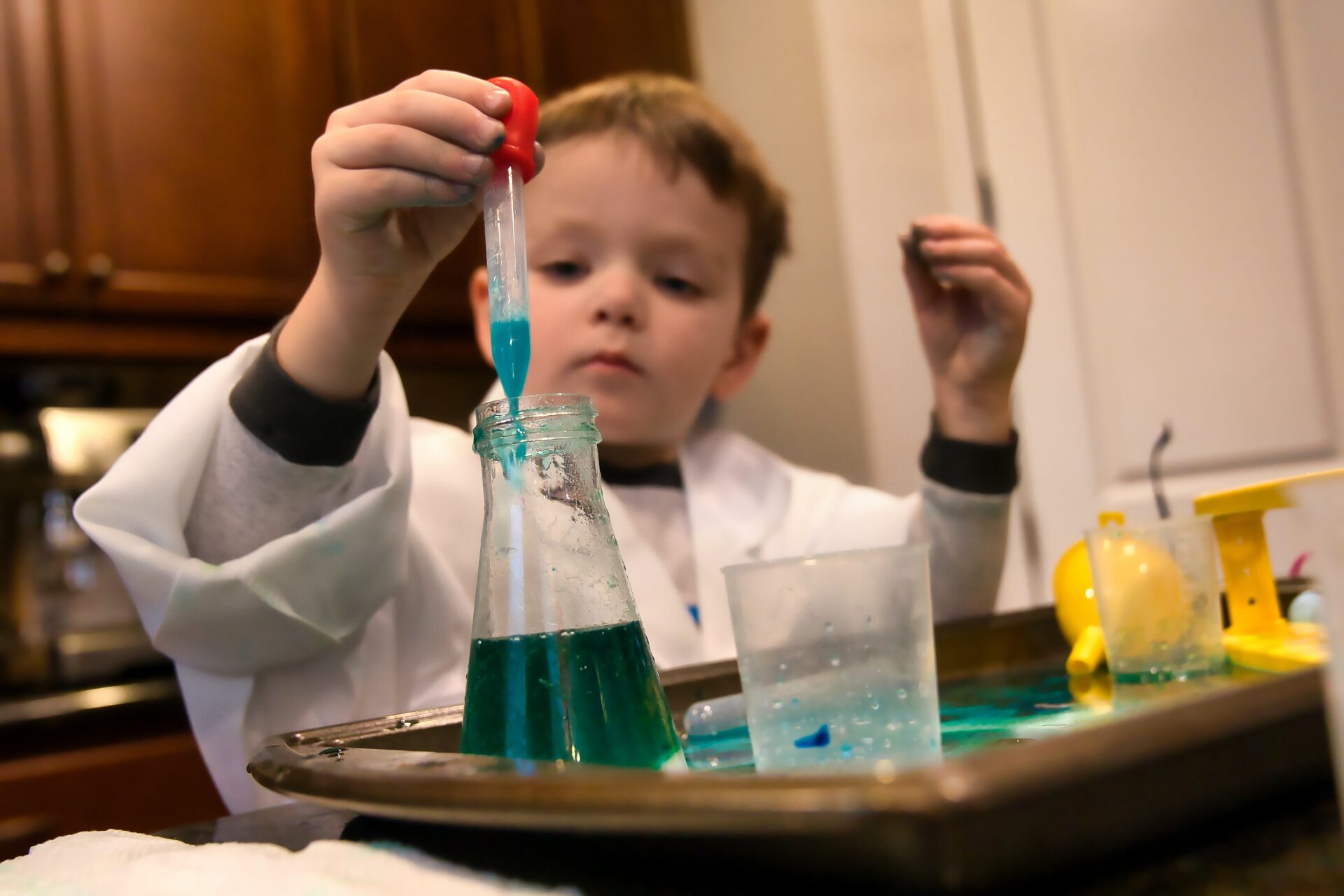 STEAM: STEM + Arts, Design, Humanities (15+ Resources) From Edutopia
Discover information, examples, and tools related to incorporating aspects of the arts, design, and humanities in STEM-based school activities.
Maker Education (30+ Resources) From Edutopia
Find resources and tools to help bring elements of the maker culture into schools, classrooms, and homes to encourage students to explore STEM subjects within the context of maker projects.
Khan Academy
This is a great FREE resource for instructional videos on many topics, including the different content areas of STEM learning.
FREE Science and Math Resources From A2Z Homeschooling
FREE science, math, and computer literacy resources to help you homeschool your children. If you are implementing a STEM program, fine arts resources are also included here.